Your sacroiliac (SI) joints connect to your hip joints on either side of the sacrum, and their primary function is to act as a shock-absorber between your lower body and torso. The joint is a combination of synovial joints and sacroiliac ligaments, and because of all the stress it handles and movements it performs, it's not uncommon for joint issues to develop. Below, we take a closer look at SI joint dysfunction and explain how the condition can be treated with a sacroiliac joint fusion.

SI Joint Dysfunction
SI joint dysfunction can develop for a number of different reasons. Too much movement, too little movement and the onset of inflammation can all cause problems for your SI joint. Trauma can also lead to dysfunction, and for many women, the childbirth process is a physically traumatic experience that leads to SI joint dysfunction in new and expecting mothers as their bodies go through physical changes and the birthing process.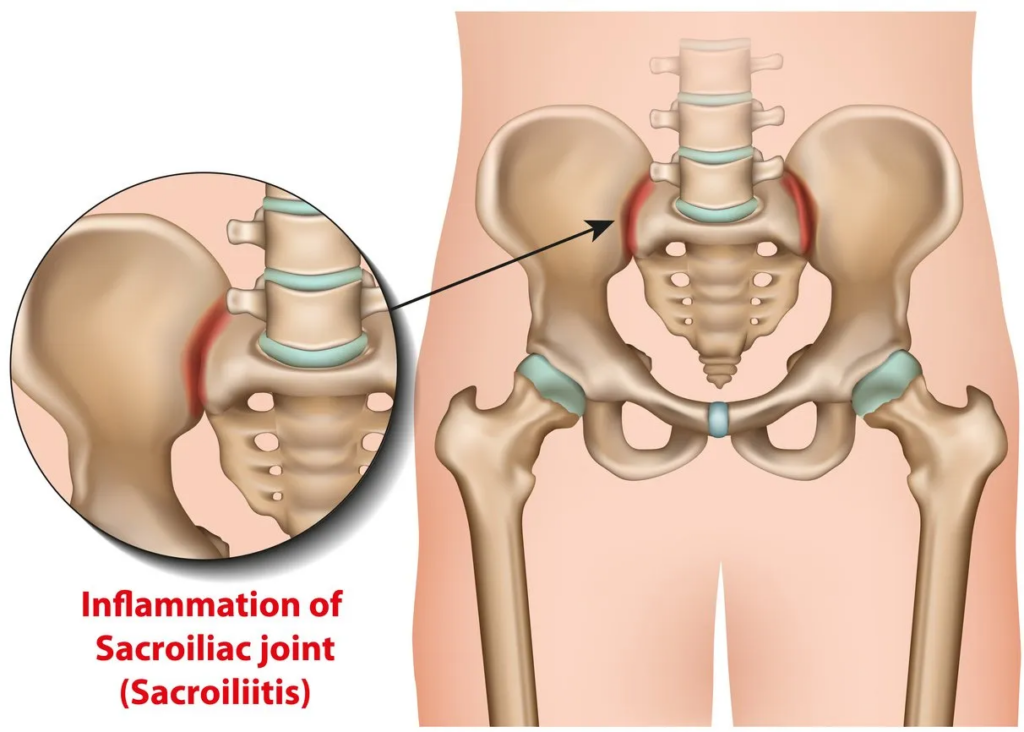 However, like many joints in our body, the SI joints tend to respond well to conservative care, so if a specialist believes you're dealing with SI joint dysfunction, odds are surgery will not be the first course of treatment. In fact, many surgeons require that you try at least eight weeks of conservative care before considering surgery. The most common non-operative methods for treating SI joint dysfunction include a combination of physical therapy, anti-inflammatory medications, rest and posture improvements.
If your joint pain fails to relieve through these non-operative methods and symptoms are getting worse SI joint fusion may be on option.
SI Joint Fusion Procedure
SI joint fusion is typically performed using minimally invasive methods, which limits injury to local muscles and increases recovery speed. In the most common form of the procedure, the patient is given anesthesia while lying on their back before being gently rotated by the surgery team onto their stomach.
A small incision, about three centimeters in size, is made on the side of the buttock. Using X-ray guidance, a stiff wire is placed into a precise location spanning the ileum and the sacrum. A series of progressively larger tubes are then placed, dilating a small window through and protecting the gluteal muscles. When I am confident the wire is in the ideal position, I then place an implant over the wire and across the joint. I then use the position of the first wire to place a second, followed by a second implant. I then use the second wire to guide a third wire and place a third implant.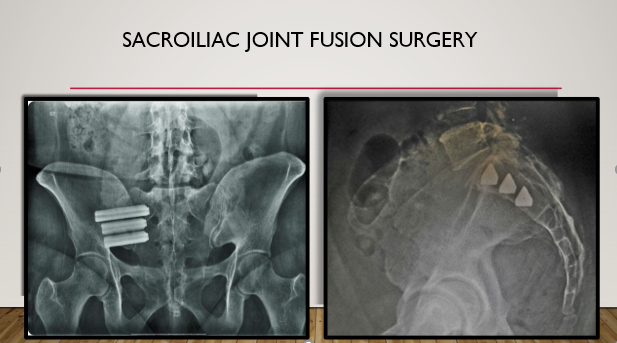 When the implants are inserted correctly, they stabilize the joint and work to prevent excessive movement that is contributing to pain and inflammation. In all, the procedure takes about an hour and is considered a low-risk operation. Also, because minimally invasive techniques are used, there tends to be less pain and disability after the procedure compared to an open operation.
SI Join Fusion Recovery
Most patients who undergo SI joint dysfunction will go home the same day. They will be given specific care instructions for how to manage many aspects of their recovery, and it's imperative that these are closely followed to ensure rehab and healing stays on track. You will not be able to bear full weight for about three weeks following the operation so a cane, walker or another assistive device will be prescribed. You will have follow-up appointments as you progress through your rehab, and assuming everything progresses as expected, you may return to normal activities within 6-12 weeks.
For more information about SI joint fusion or SI joint problems, reach out to Dr. Jackman and his team today.